It Takes a Village: Building Communities that benefit from Safe and Healthy Jobs
This year we have seen some news-grabbing workplace tragedies occur, impacting individuals, families and communities. We have also learned about statistics that draw profiles of highly vulnerable workers losing their lives in dangerous jobs.
On the other hand, we have been hearing about the increasing trend of what is being called 'precarious jobs,' which are temporary and often part-time jobs without consistent schedules, job security, good salaries or benefits, nor adherence to the safety standards and legal protections that formal employment affords. The effects of this type of job on workers' physical and mental health have not been measured in detail, but we can observe their negative impact on workers' wellbeing reverberates throughout families and communities.
Consider applying two steps we underline in all of our trainings to examine the impact of poor working conditions on individual and collective health:
Doing a Root-Cause Analysis entails asking why about any aspect of work that has been or could be deemed hazardous and related to injury or illness. As an example, workers lack of participation in decision-making is usually a factor in maintaining unsafe and unhealthy jobs. Why?
Putting together an Action Plan is a process that calls for thinking carefully how to produce positive change. It involves setting strategic, practical goals, recognizing obstacles and resources, and laying out steps that preempt challenges and take advantage of available support. This is a good approach when dealing with complex situations that affect and should involve many, with competing priorities, such as company growth and workers' wellbeing.
Root causes usually point to social, cultural and economic aspects within and beyond the workplace, which should be addressed to accomplish the kind of widespread, concerted action needed to prevent injury and illness related to work. This is why our newsletter highlights our dedication to building strategic alliances with key organizations in our community. Together, we learn best practices for teaching, advocating and leading, and remain aware of important policy updates and public health trends, all of which supports the outstanding efforts of WOSH Specialists to access god jobs and good health.
Please join us in continuing to add threads to strengthen and enliven the fabric of our community, so we can protect the most vulnerable among us and live in health, equality and peace!
WOSHTEP Community Outreach and Education
To fulfill our mission, LOSH relies on mutually beneficial collaborations with unions, worker centers, public health professionals, high-road employers and government agencies. We join others to gain better access to necessary resources for a healthy life, such as education, healthcare, good jobs and environmental justice; and we renew a shared commitment to these fundamental principles:
Every human being has a right to both health and work and this is accomplished socially.
A safe and healthy job is secure and free of abuse and discrimination.
Every human being requires and deserves opportunities to develop their perspective and their voice, inside and out of work, to speak up for good jobs that guarantee families and communities free from exploitation and fear.
In this issue of our newsletter, we'd like to recognize and highlight a few individuals and organizations that share this commitment with us (use the left and right arrows to scroll through the images):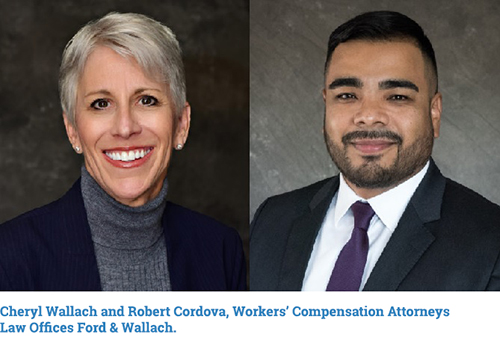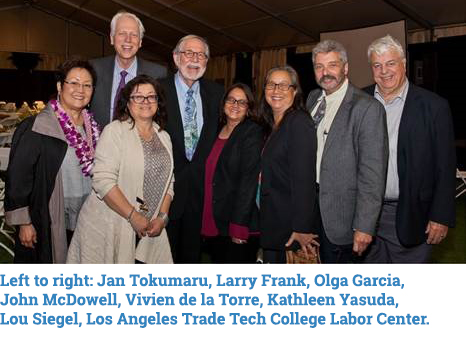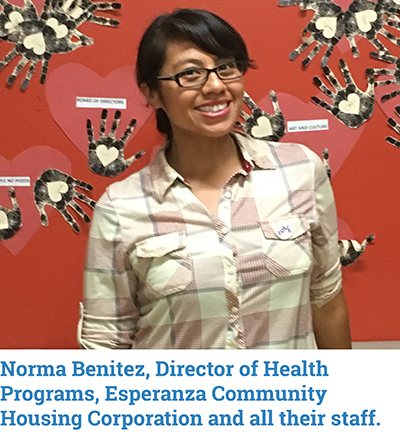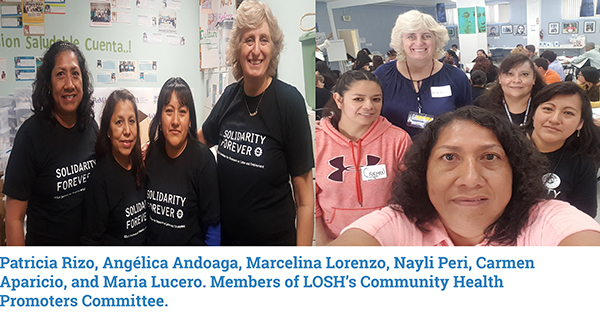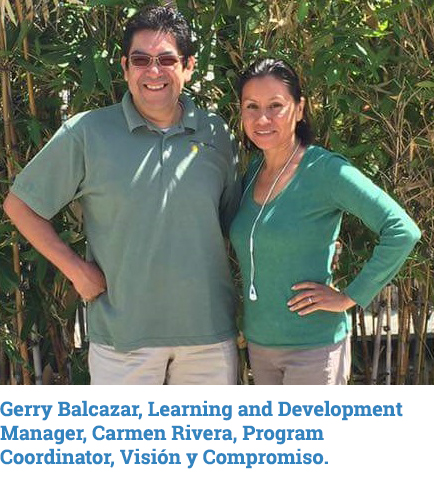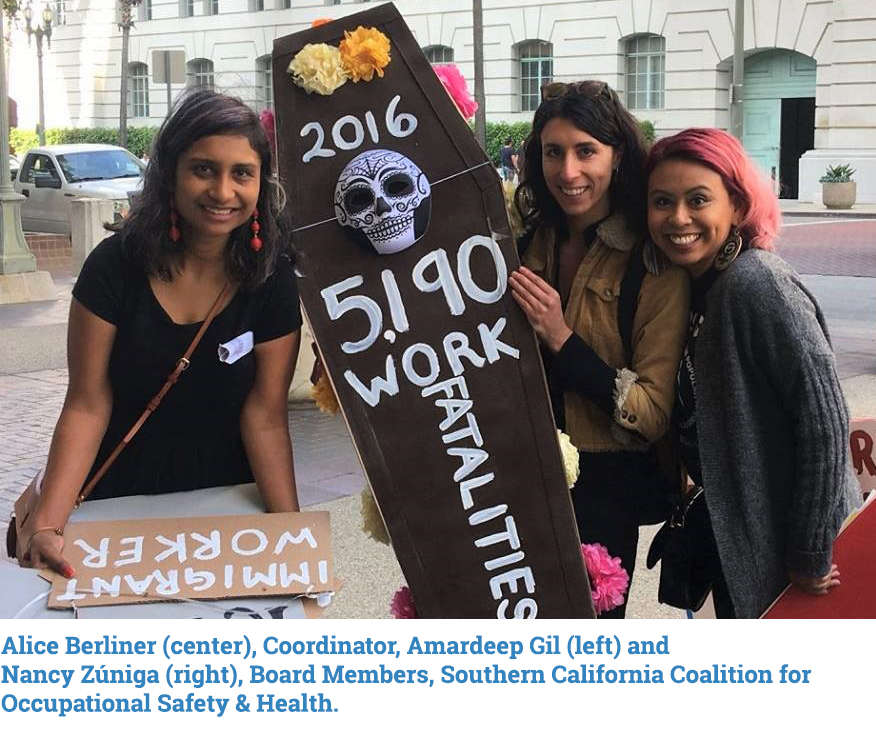 Heat Illness Prevention Training-of-Trainers 2018
On June 9th, 2018, representatives from worker centers and community-based organizations from throughout California came together in Los Angeles to participate in a Training-of-Trainers (TOT) on Heat Illness Prevention. Building upon our shared cultural resources, this TOT afforded participants the opportunity to learn strategies to motivate and mobilize workers to defend their health through critical community education and practical skills to prevent heat illnesses.
After completing the TOT, participants were supported by LOSH health promoters-mentors to provide a series of short trainings and presentations to alert those who suffer excessive heat in outdoor jobs, such as people working in construction, landscaping, agriculture, carwash, street vending, etc.; as well as indoor work spaces such as restaurants, warehouses, garment factories, manufacturing, janitorial, industrial laundries, etc. We are proud of our expanding Red of Community Educators!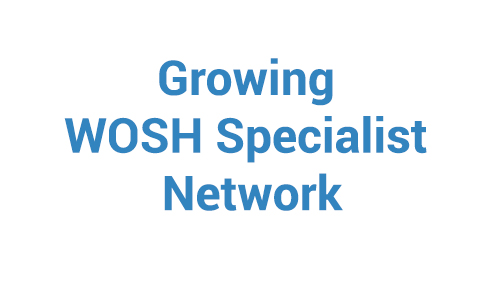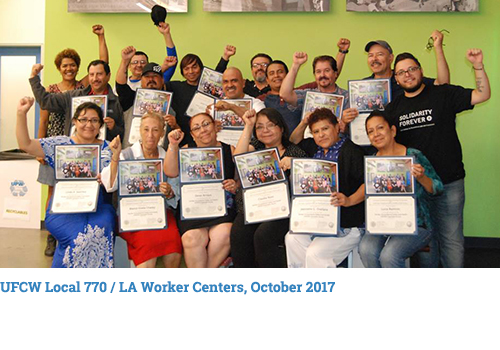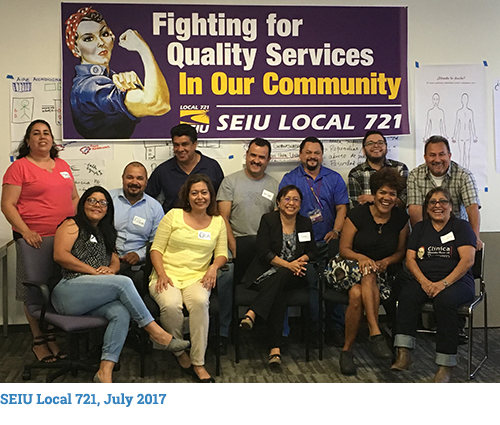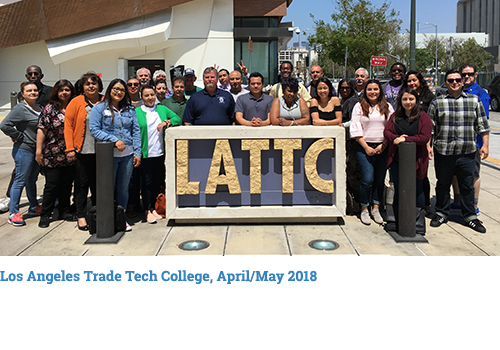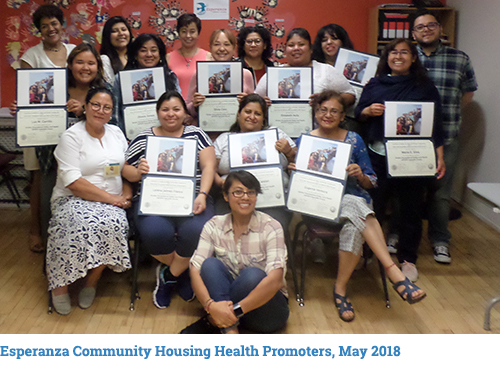 WOSH Specialist Taking Action for Workplace Safety and Health
Filiberto Barajas, Construction Foreman
I am a construction supervisor and substance abuse counselor. Since I completed the WOSH training in July 2017, my boss has given me the opportunity to grow as a company safety trainer. Using the manual from the training, especially the content on root cause analysis and hazard identification, I have developed occupational safety and health orientation trainings for our new hires.
Additionally, once a week we perform safety inspections of all the work areas to identify and report safety hazards. Our boss appreciates our efforts and immediately looks to find ways to improve matters. I have noticed that the workers now feel more comfortable when reporting hazards or other things that need repair whereas before they would not do this because they felt afraid or not valued. We have been able to create a beautiful, friendly space based on trust.
The training helped me feel safer, empowered and more confident. Based on my contributions to workplace safety and health, I have even gotten a salary increase!
Diana Landeros, Safety Coordinator at the Toll Group, a logistics and transportation company
Since the training, my biggest accomplishment is changing the way people at my job see safety. During a recent H&S meeting of one of our sites, I was able to give suggestions on how to make our meetings better. As a group we walked the floor and spotted hazards and everyone had the time to share ideas. The meeting was a success, because everyone was engaged versus having one person doing all the talking. At another location, I worked with the onsite supervisor and together we pulled out the latest site inspection and went over all the open items. We picked the 3 most hazardous with a goal of resolving them. We promised to call each other every 2 weeks to provide updates with the goal of having the open items resolved by the next meeting. It's worked so far and we are finally closing out important items.
Demetrius Merriweather, Senior Office Assistant, City of Pasadena Health
&

Safety Department
My journey into safety and health at work began 11 years ago. Coming from private industry, I had no idea about how a safety program worked. The safety program at the City of Pasadena had been pretty much status quo. After attending the three-week WOSH program, it awakened my commitment to changing the status quo here, and making the safety division one that is more visible and proactive, and establishing it as a way of culture for the City of Pasadena. One way we have made our work more visible is by going out to the various City departments to perform site inspections. Additionally, the City of Pasadena hires many student workers during the summer, and our safety division has been tasked with training these young workers on occupational safety and health. Working on this project has been great for me, as it affords me the opportunity to share what I learned from the Specialist training with others.
Marcelina Lorenzo, LOSH Intern and Community Health Promoter, founding member of the LOSH Promotoras Committee
Through the WOSH Specialist training I learned about ergonomic, biological, and chemical hazards, and how to identify hazards in the work place. After the training, I've prioritized my self-care and I take my health more seriously. I've also been able to share with I learned with my husband—now he is more serious about safety and health at his job, he feels more comfortable engaging with his boss, and is more willing to ask for protective equipment or help others prevent being injured. As a community health promoter, I've used a variety of the materials from the WOSHTEP trainings when I've given presentations on heat illness prevention at the Day Laborer Center and at construction sites. I've also given presentations on occupational safety and health hazards and workers' rights at both the Mexican and Guatemalan Consulates in Los Angeles.
Workers' Memorial Day – We Mourn the Dead and Fight for the Living
According to the U.S. Bureau of Labor Statistics (BLS), 5,190 people died from workplace trauma in 2016, a seven percent increase from 2015. In California, 376 workers died on the job in 2016, a three percent increase from 2015.
Although these numbers are appalling, they are not accurate and do not provide a comprehensive account of all workplace occupational fatalities. As WORKSAFE notes, BLS figures rarely include workers who die from work related illnesses that develop with time nor persons whose deaths have been erroneously connected to natural causes.
Other important California statistics:
148 Latinx workers were killed on the job in 2016, making up 39 percent of total fatalities. Two-fifths of all workplace fatalities involved workers who were born outside of the United States.
In 2016 there were 466,600 reported cases of nonfatal work injury and illness.
Transportation incidents continue to be the leading cause of worker death in the state, representing 39 percent of the total.
The second leading cause of death was violence and other injuries by persons or animals, accounting for 20 percent of all workplace fatalities.
Los Angeles Workers Memorial Day Press Conference, April 27, 2018
On April 28th, Workers' Memorial Day (WMD), working people throughout the world remember those who were hurt or killed on the job and renew our commitment to insisting on safe and healthy workplaces. Starting on April 23rd and ending on May 1st (International Workers Day), worker advocates host events to that highlight the need to stand united to defend workers' rights and protections. On April 25th, to commemorate WMD, worker advocates in Los Angeles staged a press conference and symbolic action to highlight workplace injuries and deaths and called on LA City officials to pay attention to dangerous working conditions at the Port of Los Angeles. For more on the Los Angeles WMD event, check out these links:
3 Dying at Work in California. (2018, April 27). Retrieved
4 Ibid.
Los Angeles Workers Memorial Day Press Conference, April 27, 2018
Young Workers' Summit 2018
Every year, UCLA-LOSH collaborates with UC Berkeley's Labor Occupational Health Program (LOHP) to host the annual Young Worker Leadership Academy (YWLA), which introduces participants to strategies useful in policy, education and media, and provides a forum to plan service learning projects for their schools and communities to promote positive, safe employment for youth. This year, 6 teams comprised of middle to high- school aged youth participated, including four teams from Southern California.
Additionally, on September 23rd, 2017, UCLA-LOSH helped organize the Young Worker Labor Rights Summit, "Our Work, Our Power!" in partnership with the Southern California Coalition on Occupational Safety and Health (SoCalCOSH), the UCLA Labor Center, and Children over Politics. Over 25 youth from Los Angeles and the Inland Empire came to hear from labor and community organizations about young workers' rights, and share strategies on how to build youth power across the greater LA metropolitan area.
The focus, the Gig Economy, has been presented to young people as an opportunity to achieve personal financial well-being. Contract work and freelancing are touted as means to lead a creative, independent lifestyle. Unfortunately, this narrative masks an ugly truth of the Gig Economy: the casualization of work leads to the degradation of workers' rights by blurring the formal employment relationship between employers and workers. Many employers rely on youth to supply cheap and temporary labor, often times in jobs that are rampant with precarious conditions.
Young workers are the future and "are the pulse of the social and economic well-being of every community today".5
For more information about YWLA please visit our website.
5. Waheed, S., Shadduck-Hernandez, J., Alvarez, A., Amin, M.K., Campos-Valenzuela, D., Franco, M.A, Geraldo, E., Herrera, L., Marin, Y., Orellana, R.G., Orozco, P., Quiroz, J., Valenta, B. (2015). I am a #YOUNGWORKER: Restaurant and Retail Workers in Los Angeles. UCLA Labor Center.
POLICY
&

REGULATORY UPDATES!
More Protection for California Workers
California Supreme Court Ruling makes it Harder for Employers to Classify Workers as Independent Contractors
In April, the California Supreme Court ruled in Dynamex v. Superior Court of Los Angeles to adopt a new legal standard for determining how an employer can classify workers for purposes of California Wage Orders. The decision expands the definition of "employee" and also imposes significant fines on companies for misclassifying workers. California has now become one of a handful of states that have limited the employers' ability to label workers as independent contractors. It is important to note that this ruling will not apply to workers' compensation.
For more information, please visit: http://www.latimes.com/local/lanow/la-me-ln-independent-contract- 20180430-story.html
Hotel Housekeeping Musculoskeletal Injury Prevention, CA Labor Code §3345
Cal/OSHA's Occupational Safety & Health Standards Board approved new Section 3345, Hotel Housekeeping Musculoskeletal Injury Prevention, in January 2018. Under the new standard, hotels will be required to reduce injury risks for housekeepers and offer them proper tools, such as long-handled mops or devices to help make beds. Housekeepers will get training on injury risks and have the right to suggest solutions to those risks.
For more information, please visit: http://unitehere.org/press-releases/california-passes-new-housekeeper- injury-rules/.
Heat Illness Prevention in Indoor Places of Employment
In February 2018, Cal/OSHA held a third Advisory Committee meeting to discuss draft language for the Indoor Heat Standard mandated by SB 1167. Worker advocacy groups from throughout California attended the Oakland as well as industry representatives. There is still a way to go to ensure that labor concerns are incorporated in the final language of the regulation. WORKSAFE, a statewide legal advocacy organization, is currently coordinating a coalition of community organizations and leaders in a collective effort to ensure that workers' concerns are duly addressed in the Indoor Heat Standard.
For more information, please visit: http://worksafe.org/news- events/newsroom.html/article/2018/02/01/action-alert-tell-cal-osha-we-need-strong-protections-from- indoor-heat.
Employee Access to Employer's Injury and Illness Prevention Program
Cal/OSHA's Standards Board is currently drafting language that seeks to clarify employee access to the plan their employer's Injury and Illness Prevention Program (IIPP). In discussion is the form in which the IIPP may be provided, time limits for producing the document(s), and who can request the IIPP on the workers' behalf.
For more information, please visit: https://www.dir.ca.gov/oshsb/Employee-Access-to-IIPP-AC.html If you have any questions about these and other regulations, please do not hesitate to contact us.
The Southern California WOSH Specialists Network aims to extend the benefits of the Specialist class, and help WOSH Specialists remain a 'community of practice.' This means we learn together from lessons derived from our experiences, receive and provide technical assistance, receive electronic newsletters, attend refreshers and other educational events to remain up-to-date.
For more information in Southern California please contact:
Héctor Flores or Deogracia Cornelio at:
UCLA Labor Occupational Safety and Health (LOSH) Program
10945 Le Conte Avenue, Suite 2107
Los Angeles, CA 90095
Phone: (310) 794-5996    Fax: (310) 794-6403
Follow UCLA-LOSH on Facebook for worker safety and health policy updates and training/conference announcements (https://www.facebook.com/UCLALOSH/).
We have also created a Facebook page for Southern California WOSH Specialists to share experiences and learn from each other as we take action to improve safety and health at work and/or our communities. Follow SoCal WOSH Specialists at https://www.facebook.com/SoCalSafety/.
This newsletter was developed by Labor Occupational Safety and Health Program at UCLA. These materials are part of the WOSHTEP program which is administered by the Commission on Health and Safety and Workers' Compensation in the Department of Industrial Relations.